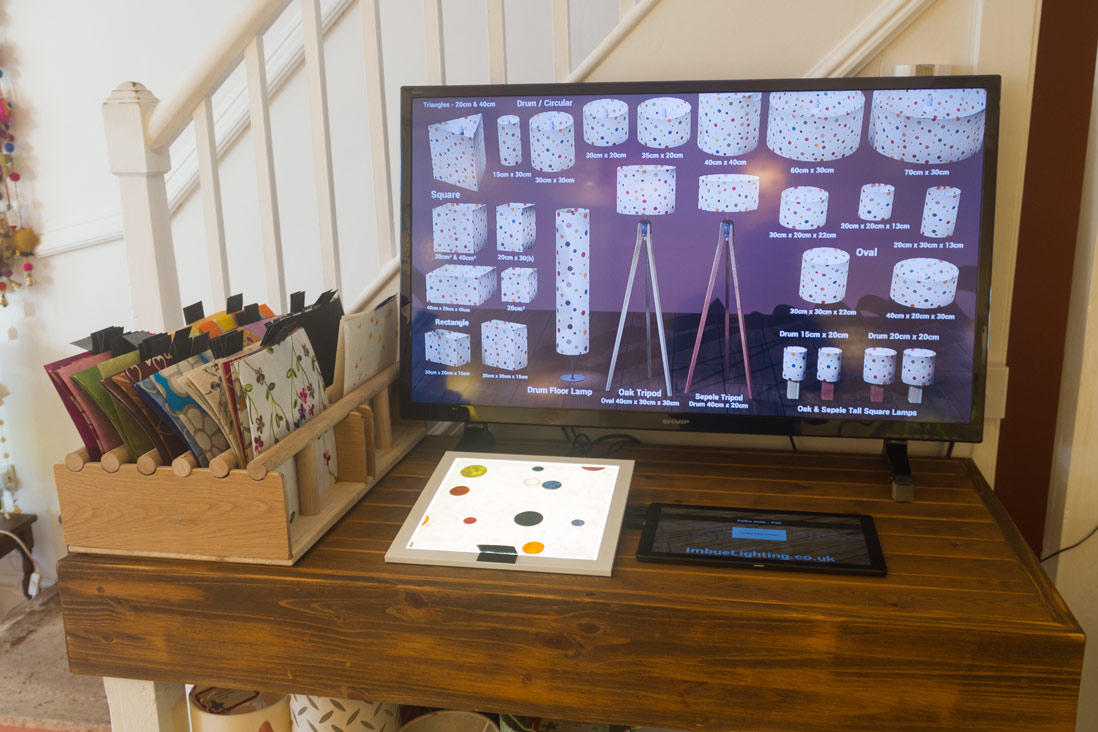 I wanted to offer in-store customers a more enjoyable window into our large range of Lamp shade designs and colours from which we can create their light shades.
RFID tags attached to large swatches of our various designs seemed a natural fit, so I combined an RFID Reader, Light Box, Tablet and TV into an interactive swatch viewer.
The system is being run by a Python script that simply reads the RFID tag and checks the value against a list that we have pre-defined to match a certain designs. The corresponding image is then shown on the TV screen in the differing shapes and sizes available to purchase or order.
The TV screen images are currently pre-rendered in Unreal Engine 4. I intend to make this a Real Time solution soon, as this will show more details regarding the shapes of the lamp shades with some interesting animations.
I also have AR plans for the future so stay tuned, and if you would like to see some 'Behind the Scenes' time-lapse of the programming of the Swatch Gallery then please see the video below!
- Mark